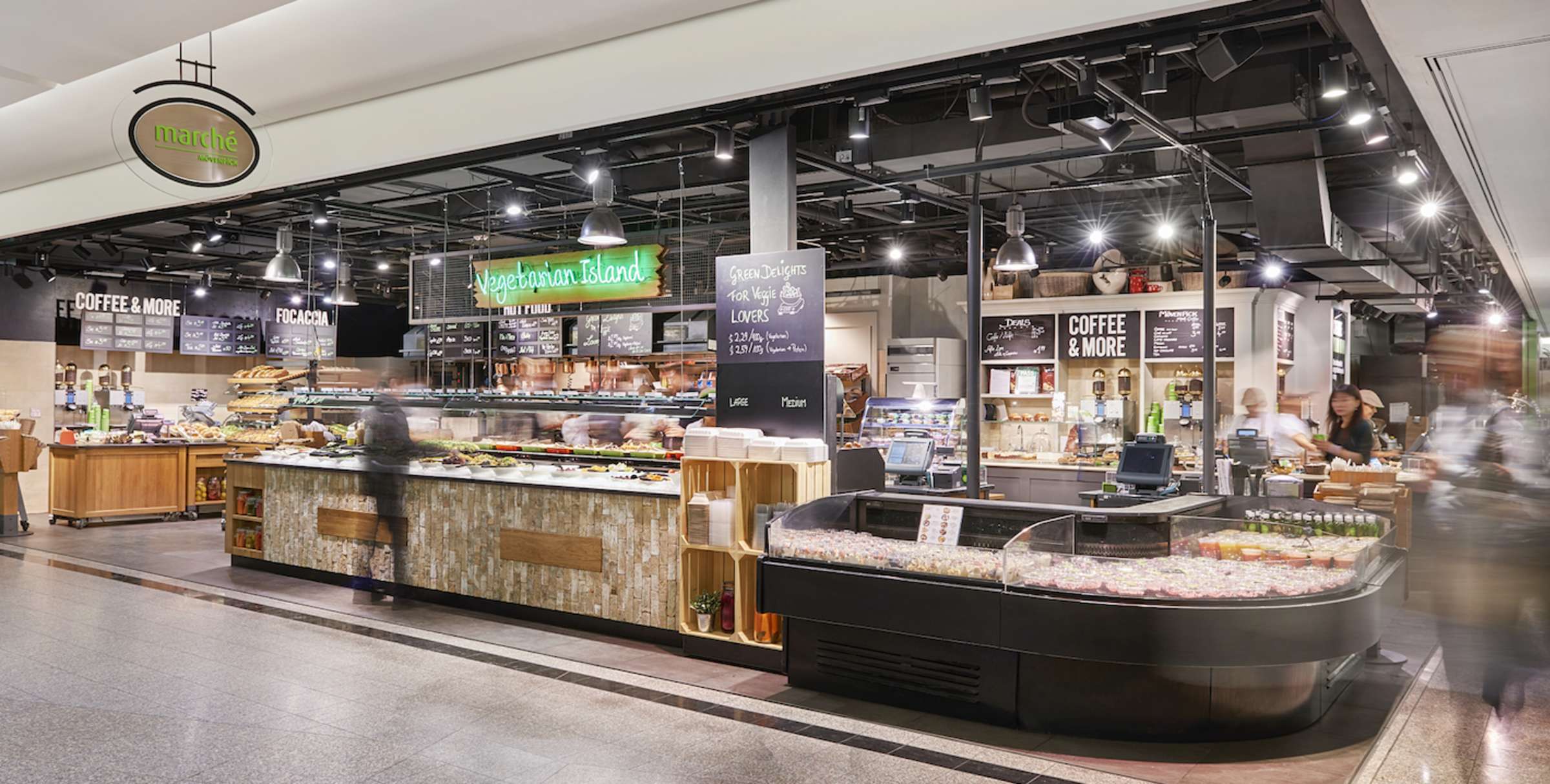 Marché Mövenpick Brookfield Place Concourse Level
We gave our take out restaurant a face lift and it's looking fresher than ever! Our new "Vegetarian Island" isn't just a salad bar- Featuring 40+ meal options, sustainably-sourced ingredients, and ecologically friendly packaging, there is something to please everyone.
Working with ingredients that are in season and readily available is how we are able to offer our guests a unique dining experience that won't break the bank. We want our guests to use their senses by choosing their ingredients, watching the meal being prepared, smelling the food being cooked, and tasting the final product. Fast, fresh, and healthy food is our concept and what our company will always stand by.
Book table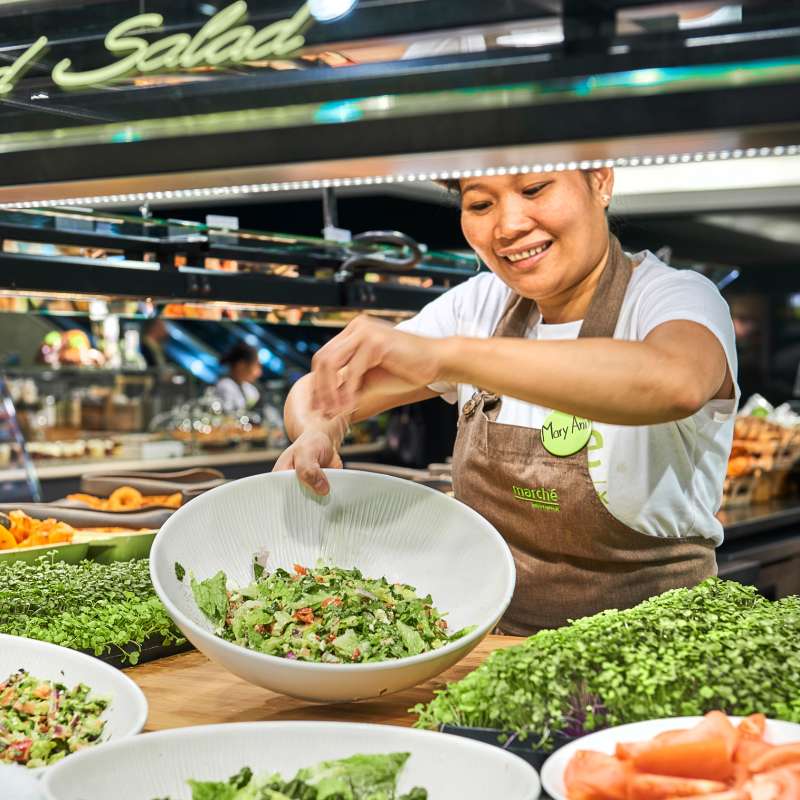 Marché CL Team
Vegetarian Island
Cold Proteins